"Buba finds everything that is noble about the human spirit and celebrates it as if it were the most natural thing in the world."
— Marylynn Uricchio, Pittsburgh Post-Gazette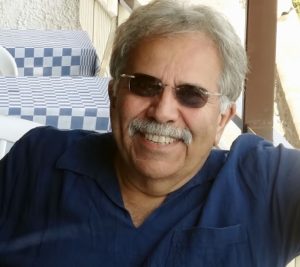 TONY BUBA has been producing documentaries since 1972 in both long and short formats. Since getting his M.F.A from Ohio University in 1976, Tony has worked on several feature films, including George Romero's Martin and Dawn of the Dead.
In addition to his behind-the-scenes roles, Tony has appeared onscreen as well. In Dawn of the Dead, he is a featured motorcycle raider who gets his arm torn off at a blood pressure machine. He also has a cameo in the Sundance hit, Me and Earl and the Dying Girl.
Tony incorporated Braddock Films in 1992, and beyond producing personal work, has been involved in creating award-winning documentaries in the Pittsburgh area.
His films have been screened at Sundance, Toronto, Berlin, and other major international film festivals. He has had one-person exhibitions at more than 100 universities and museums, including The Museum of Modern Art, Whitney Museum of American Art, and The Carnegie Museum of Art.
Tony and Braddock Films have also been featured on NPR. His awards include fellowships from the NEA, AFI, and the Rockefeller and Guggenheim Foundations, as well as grants from the Pennsylvania Council on the Arts and the Pennsylvania Humanities Council.